Meet the Team
5-Star-Rated Dental Team
At Atencio Dentistry, our team strives to provide you with friendly service backed by our experience and knowledge. Here are some of the smiling faces you may meet when you visit our dental office in Reno, NV.
Christina Caviglia – Office Manager
My name is Christina and I have been the office manager for Atencio Family Dentistry for over a decade, and I have been in dentistry for 18 years. I love being able to get to know our patients on a personal level, as well as being able to help them find the best ways to achieve their best smile. We treat our patients like family, and I am proud to say that all my friends, family, and extended family all are patients here. I love to read, go to concerts, travel, and spend time with my family.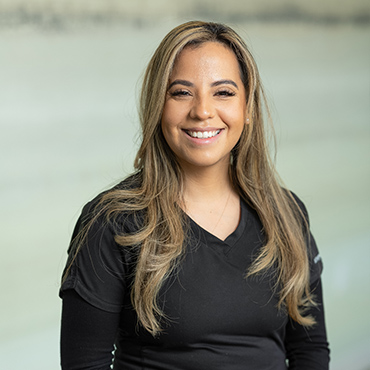 Diana Delao – Lead Dental Assistant
My name is Diana, I've been a resident of Carson City for 20 years. I graduated from Carson High School in 2007. After a year from graduating High School, I then decided on a dental assistant career and continued my education. I've been a dental assistant at Atencio Family Dentistry since 2015. I've been in the dental field for 13 years and hoping for many more years to come. I truly love what I do and enjoy the variety of general procedures we offer to all our patients. Seeing patients overcome their fears and seeing them achieve their ideal smile makes my career feel more than just a job, but an achievement.
My goal as a dental assistant is to make my patients feel comfortable, educate them with any homecare needs and do my best to assure they have a positive experience, so they want to come back regularly. When I'm not working, I enjoy spending time with my golden doodle, family and friends. I'm happy to be able to be part of Dr. Atencio's team for over 8 years, it has allowed and helped me grow as a dental assistant.
Susan Kottke – Dental Assistant
My name is Sue and I have been an assistant for over 25 years. I love watching dentistry change over the years with new technology. My favorite part is building great relationships with coworkers and patients. I have three amazing grown children and three grandchildren. Family, friends and living a positive life is so rewarding. I love anything outdoors, and summer is my favorite time of the year. I enjoy hiking, biking and BBQs. Dr. Atencio is one of the best dentists I have had the privilege to work for. He is so committed to his patient care.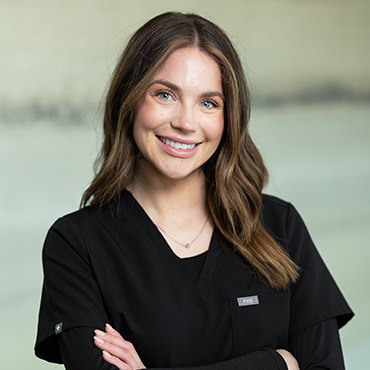 SaraJane Barnard– Dental Hygienist
My name is SaraJane. I began my career as a dental hygienist after graduating from Pacific University in 2019. Being a dental hygienist was a goal of mine since I was 8 years old, after being inspired by my own dentist and dental hygienist. My goal as a hygienist is to provide good dental care in comfortable way that makes everyone confident in their own smile. I enjoy getting to know my patients and building long term relationships with them. Outside of work, I enjoy reading, traveling, and spending time with my fiancé and two dogs.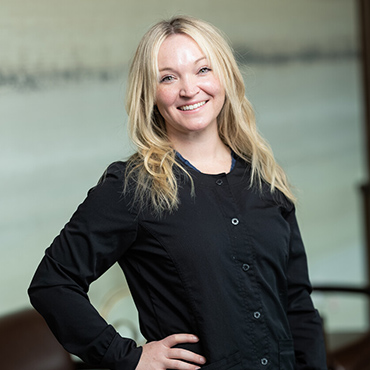 Felicia deLaguna – Dental Hygienist
My name is Felicia deLaguna and I am a hygienist at Atencio Dentistry. My husband Robert and I have a blue heeler border collie mix named Lucy and we love spending our time with her on long walks and hikes. I am a Reno native; I grew up playing sports and doing all of the outdoor activities our awesome Reno area has to offer. After graduating from Reno High School, I completed some basic college courses at TMCC before heading off to Santa Cruz, CA for my dental hygiene education. I graduated in 2014 with honors from Cabrillo College's dental hygiene program. I started working for Dr. Atencio in the fall of 2014, shortly after graduating. I have a true passion for dental hygiene, and I love working with patients to make dental visits fun, educational and something to look forward to.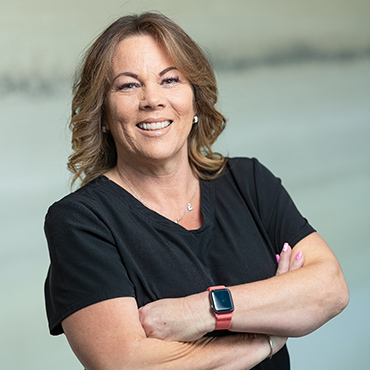 Cara Zamora – Front Desk Administrator
Hello, my name is Cara and I have lived in Reno since 2012. I have been in the dental field for many years and have been with Dr. Atencio for almost two years. I was born and raised in San Diego, California. I have five grown children and five grandchildren. I love to spend time with my family and my two dogs. I love working at Atencio Family Dentistry and being able to help our patients with whatever they need.
---
Meet Our Dental Team - Schedule Your Appointment Today
To experience our award-winning dental care, schedule your Complimentary Invisalign Consultation today by calling (775) 829-8684. You may also use our convenient online form. Your appointment includes the following:
Discuss Your Goals
Digital X-Rays As Needed
Complete Exam
In-Depth Consultation
During your appointment, we will take the time to explain our treatment process and answer any questions you may have. We look forward to helping you reach your best smile!