Dentures
Your Healthy, Happy Smile Is Our Top Priority
At Atencio Dentistry, our number one goal is to provide all our patients with healthy, happy smiles. In order to do that, there are times that full or partial dentures are required. Dentures might be necessary for both aesthetic reasons and to benefit your overall health. Our dentures in Reno, NV, and the Carson City and Sparks, NV, areas can restore your smile if tooth decay or gum disease has made you lose some or all of your natural teeth. You don't have to worry about dentures changing your appearance. Our advanced dentures can be made to resemble your natural teeth.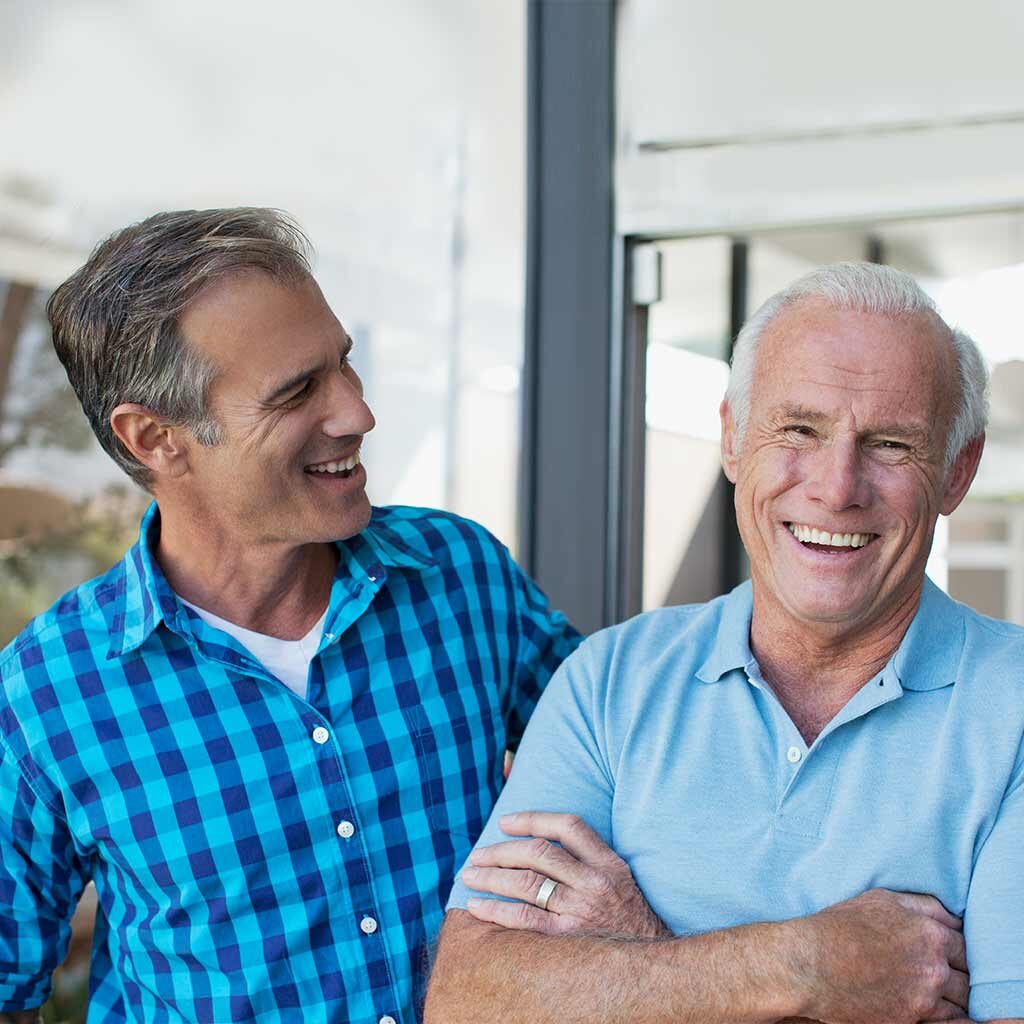 Which Type of Denture Is Right for You?
There are two types of available dentures; full and partial. Full, or complete, dentures are used when all teeth are missing, while partial dentures are used when only one or more teeth are missing in an area of the mouth.
Partial Dentures – For those who are missing a few teeth, but still have healthy teeth, partial dentures may be recommended to restore your healthy smile. A partial denture fills in the gaps to complete your smile by connecting to your existing teeth. It consists of a removable plastic base that is matched to the color of your gums, with porcelain or plastic teeth attached to it.
Full Dentures – If you are missing most or all of your teeth, a full denture may be recommended. Full dentures form a seal with the gums so they are held in place. A full denture consists of a lower and/or an upper arch, and a plastic base. The base is the color of your natural gums and holds a full set of porcelain or plastic teeth.
At your initial consultation, Dr. Atencio will examine your teeth and offer a recommended course of treatment for your specific needs.
---
Learn More About Dentures in Reno, NV & the Carson City & Sparks, NV, Areas
To experience our award-winning dental care, schedule your Complimentary Invisalign Consultation today by calling (775) 829-8684. You may also use our convenient online form. Your appointment includes the following:
Discuss Your Goals
Digital X-Rays As Needed
Complete Exam
In-Depth Consultation
During your appointment, we will take the time to explain our treatment process and answer any questions you may have. We look forward to helping you reach your best smile!