Dental Cleanings
Preventive Care for Your Optimal Oral Health
Atencio Dentistry provides quality preventive care as part of our commitment to your overall oral health. To help maintain your healthiest and happiest smile, we recommend that you visit our office twice a year for regular dental exams and dental cleanings in Reno, NV, and the Carson City and Sparks, NV, areas.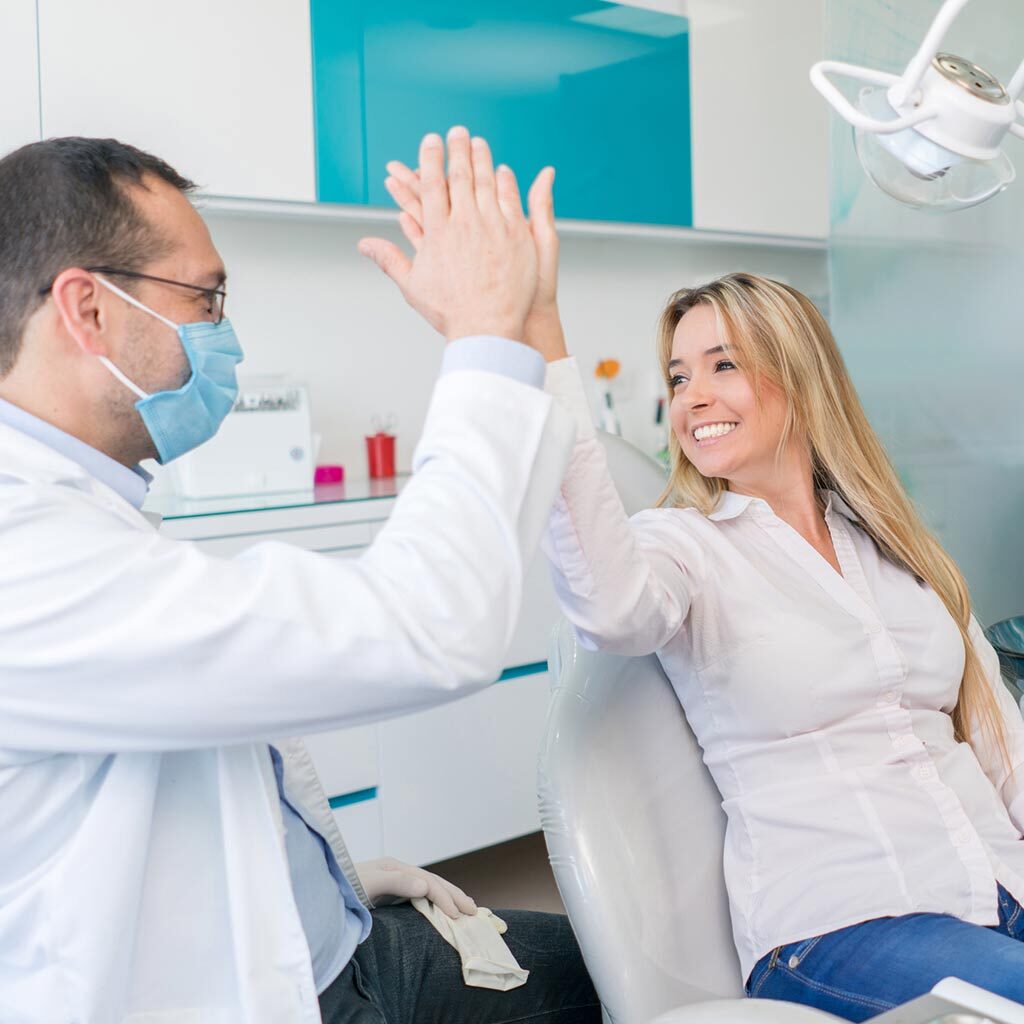 What to Expect
During your regular oral health exam, our registered dental hygienist will perform a professional dental cleaning. This cleaning will remove tartar and plaque from your teeth both above and below your gumline. Even the most careful at-home brushing and flossing methods don't fully clean the tartar and plaque off your teeth. However, our special dental instruments can get rid of anything that stubbornly clings to your smile. In addition, our complete dental cleaning also includes thorough teeth polishing to remove any residual stains or plaque.
The Importance of Regular Dental Cleanings
Dental cleaning plays a vital role in maintaining oral health and overall well-being. Atencio Dentistry understands the significance of regular dental cleanings and is committed to promoting excellent oral hygiene practices. Here's why dental cleaning is crucial and how Atencio Dentistry can help.
First and foremost, dental cleaning helps prevent various oral health problems. Plaque and tartar buildup can lead to tooth decay, gum disease, and bad breath. Regular cleanings remove these harmful deposits, reducing the risk of cavities and gum inflammation. By addressing these issues early on, our dental professionals help patients avoid more extensive and expensive dental treatments down the line.
Moreover, dental cleaning contributes to overall health. Research has linked poor oral health to several systemic conditions, including heart disease, diabetes, and respiratory infections. By maintaining a clean and healthy mouth, Atencio Dentistry assists in reducing the risk of these complications, promoting optimal general well-being.
Unmatched Dental Care and Consideration
Here at Atencio Dentistry, we take pride in only employing highly skilled and compassionate dental professionals. Our team utilizes advanced techniques and equipment to ensure thorough and comfortable cleanings. Our dental hygienists at Atencio Dentistry carefully remove plaque and tartar from hard-to-reach areas, provide personalized oral hygiene instructions, and perform meticulous examinations to detect any signs of oral health issues.
All of our professionals here at Atencio Dentistry emphasize the importance of patient education as well. We educate individuals about proper brushing and flossing techniques, the importance of a balanced diet for oral health, and the benefits of regular dental check-ups. By empowering patients with knowledge, we help them take control of their oral health and make informed decisions.
Dental cleaning is essential for maintaining oral health and overall well-being. Atencio Dentistry recognizes this importance and offers professional and comprehensive dental cleanings. We strive to ensure healthy smiles for a lifetime by prioritizing patient education and providing exceptional care.
Our Goal Is Your Health & Happiness
Our dental hygienists provide excellent services to assist in the maintenance of your overall dental health. By staying current with your customized cleaning schedule, our team can help maintain your teeth, gum health, and jawbone levels. Our goal is to provide you with the knowledge and tools needed in order to improve your health and happiness.
---
Maintain Your Oral Health With Dental Cleanings in Reno, NV & the Carson City & Sparks, NV, Areas
To experience our award-winning dental care, schedule your Complimentary Invisalign Consultation today by calling (775) 829-8684. You may also use our convenient online form. Your appointment includes the following:
Discuss Your Goals
Digital X-Rays As Needed
Complete Exam
In-Depth Consultation
During your appointment, we will take the time to explain our treatment process and answer any questions you may have. We look forward to helping you reach your best smile!